We are very grateful for all the support from our donors. Thanks to their financial support we have been able to accomplish many things and improved the quality of life and for the schoolchildren to become better students.
Our work thus far include:
Feeding program at Santiago Elementary School has been going on continuously since the summer 2016 to provide both kids and teachers with hot lunches during the weeks. Experienced staff ensures that the meals are nutritious and tasty – typical dishes include local favorites such as Chicken stew and Chicken adobo. In addition to the meals all the kids received their own Crew Chart lunch box for Christmas.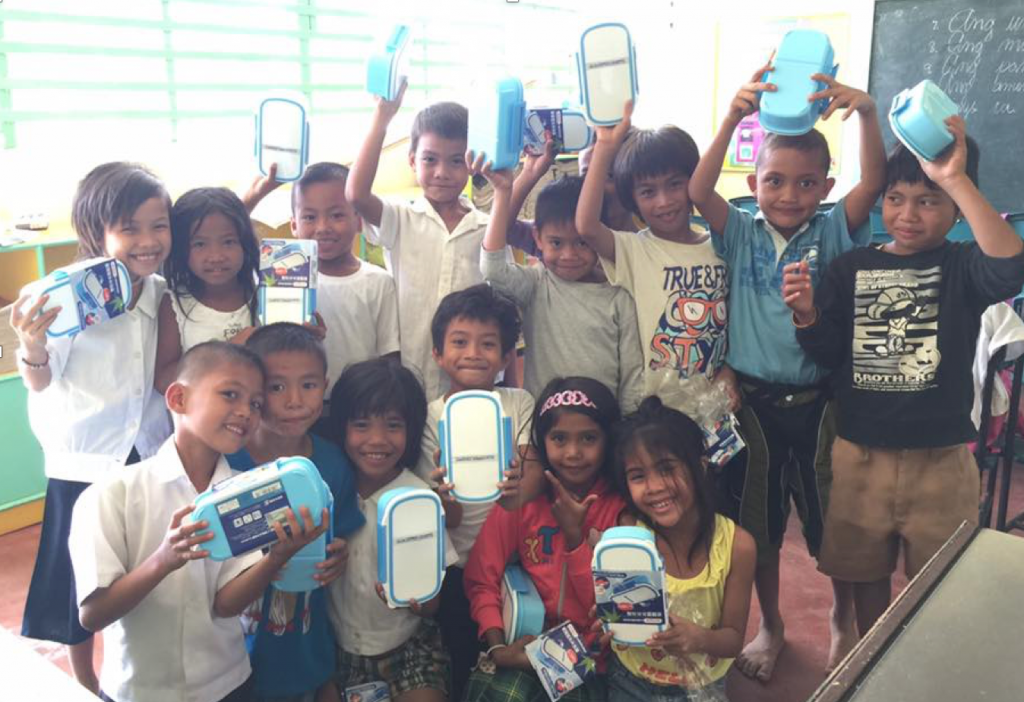 It soon became clear to us that Building a new kitchen was a much needed improvement, especially since the open fire created smoke in the eyes of our volunteers was becoming a health hazard. We worked with a local contractor to get a building permit and the new kitchen building was completed in about two months and opened end of March this year during our most recent visit.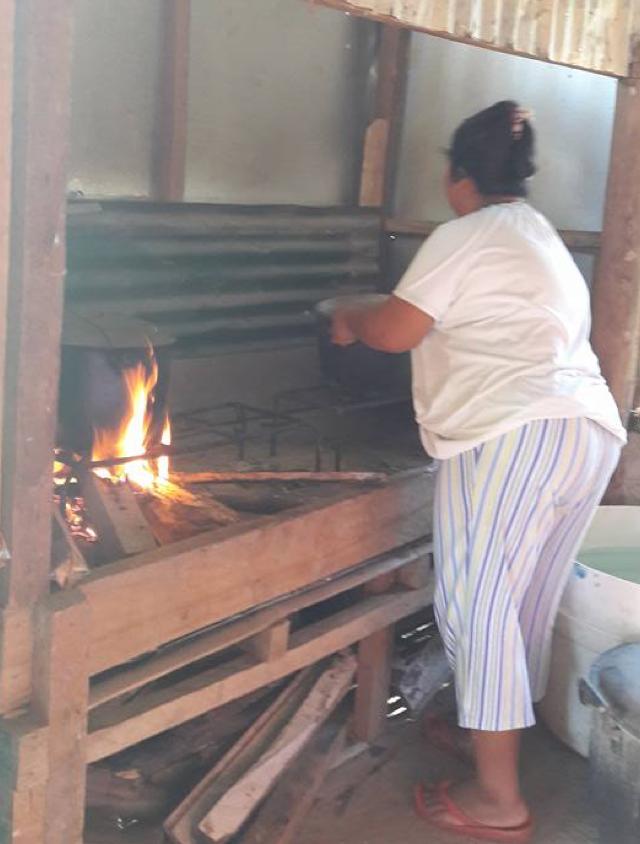 During our many visits to the school we had observed the need for Proper shoes for all the children and all the teachers. The teachers made a great effort in figuring out the sizes and new sturdy everyday shoes were delivered to all earlier this year.
Already during our first visit to the school we discussed the need for a proper Medical examination and evaluation of all the kids followed by immunization etc. as required based on their examinations. This was made possible with the help of our preferred medical clinic in Manila, Halcyon, who sent down a doctor and a nurse team.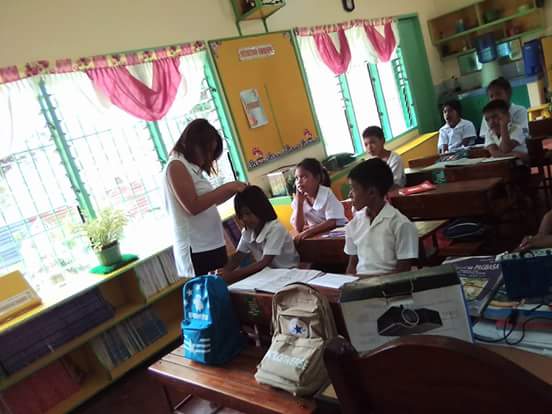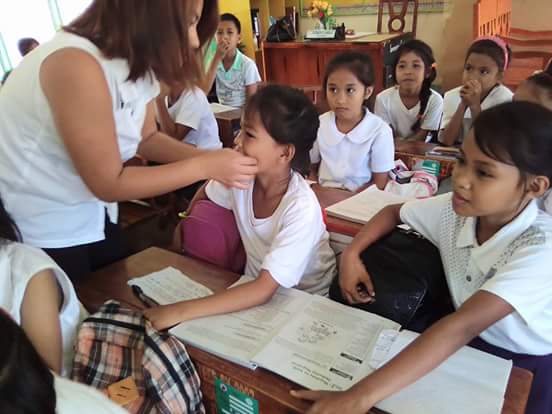 The kids have free time for sports etc. but no facilities. Therefore we decided together with the teachers to Build a basketball court on the grounds using the remaining concrete blocks of a building that was destroyed in Typhoon Yolanda. Construction started in April 2017 and the court is now in use. Crew Chart´s (Niels' shipping company) own Ressel Hernandez, who is an experienced basketball player & coach, spent two days together with his family in Palompon and participated in the official opening ceremony of the basketball court as well as holding several clinics.
During January 2018 we had a successful Shoe collection program in Sweden. Many parents and kids from local sports clubs, HGH and Kustens IF, from the Halmstad area in Sweden had collected and donated shoes which were hand carried and distributed to the kids.
A new goal for 2018 was to find ways to improve the dental status and hygiene among all the kids. We were very pleased to bring our new partner, Dentists without Borders, represented by Magnus Sturebrand who wasted no time and performed a check-up on all the kids.
We have accomplished much with help from our contributors but we have a lot more to do and we are depending on our donors. You will find information about how to make a donation under "Support Us".